Choosing a perfect mattress is a decision you don't want to get wrong. After all, you spend around eight hours each day in bed! But… how do you go about finding the right mattress for your needs?
There are lots of different factors that affect things like support, comfort, and durability. The best way to make sure you're getting the perfect sleep surface is by doing your research before buying any mattress.
This guide should help you choose an ideal one for your needs. The information covers memory foam mattresses, latex mattresses, spring mattresses, and more. By using the following tips, it's possible to simplify the process – which can be pretty daunting at first glance!
Step 1: Do You Need A New Mattress?
Before you go out and buy a new mattress, consider how much wear your current one has seen. While most mattresses should last around eight years, some can last longer depending on their build quality. If your mattress is worn or older than this, then it may be time to replace it.
If you're unsure about when a mattress needs replacing, check the base for sagging. If you find a dip in the middle when lying down but that it comes back up to its normal position when standing, then the chances are that it was made using lower-quality materials. In this case, you may well benefit from an upgrade!
Even if your current bed doesn't have any deep-set lumps or bumps, there's no guarantee that it will last for another six years. Old age can cause the loss of crucial structural support, so if you're unsure, then take a look at some new models and see what would suit you best.
Step 2: Determine your Budget
A mattress is a big purchase, so many people tend to prioritize quality over cost. However, it's crucial not to overspend on a model that may not suit your needs – instead, try and find the best deal.
If you're on a tight budget, then you can get a good night's sleep for under £200 nowadays. This type of mattress is likely to be better suited for light use in spare rooms or occasional single bed use.
In comparison, spring mattresses at the top end of the market start from around £1,500+, while memory foam models costing upwards of £750 are suitable for heavier users.
Here are some guidelines for you:
Around £200-£300: Ideal for occasional single bed use and light/regular activity. Suited to guest rooms, children's beds, and spare room use.
Around £500-£700: Good midpoint range which should suit the average couple who sleep on a standard double bed – while being good value for money at the same time! It may be suitable for people sharing a bed or young couples with limited funds. The top models in this category are designed for heavier users too.
Around £700+: Best suited to couples who have been together for many years and want something which will last them long into their twilight years. Memory foam models cost upwards of £750, while spring versions can cost more than £2,000in some cases.
Step 3: Choose Your Ideal Type and Material
Once you've settled on a price range, it's time to consider what type of mattress will be best for you. Memory foam, latex, and spring mattresses all have different shapes and characteristics.
Memory Foam Mattresses:
Memory foam mattress provides more support than latex as well as relieve pressure on the joints and muscles. This means that those who suffer from back problems or arthritis should find this type of material particularly supportive, instead of an unsupportive mattress – which is great if you're looking for something extra-firm too!
If you're worried about getting stuck in your bed, then don't forget that memory foam mattresses are designed to respond to your body shape, so there shouldn't be any comfort issues no matter how much tossing and turning goes on!
Latex Mattresses:
This material provides firmer support than memory foam, so it is generally more suited to heavier people.
It's also highly resistant to dust mites and other allergy triggers, so if you suffer from hayfever or asthma, then this could be the best choice for you.
Spring Mattresses:
Budget options are often manufactured using coiled springs as their core support system, which sometimes doesn't last as long as pricier models!
However, there is a wide range of spring and hybrid mattresses available on the market today, so it pays to do your research first before making a purchase decision.
Innerspring (Coils)Core:
Ideal for those with a busy lifestyle as this type of mattress tends to bounce back into shape after you've been sleeping on it.
In addition, coils are good at supporting different weight groups, so it can be helpful if you're worried about your frame making sagging imprints on your mattress.
Pocket sprung mattress:
Pocket sprung beds are the next best-supported option after innerspring mattresses, suitable for all weight groups.
They also have a firmer feel, making them ideal if you prefer something that won't sag over time or sink too much under your body weight.
Fiber mattress:
This type of construction provides softer support than coils/pocket springs but is less expensive to produce.
If you're sharing a bed with someone who weighs considerably more than you, then this could be the best choice as it will help take their pressure off without leaving you unsupported yourself.
Otherwise, performance may not last as long as some other models due to reduced durability and comfort levels – especially when compared to memory foam or latex materials.
Hybrid Core:
A combination of springs and memory foam is becoming more popular as the benefits of both these materials are combined. This means that you get a mattress that provides firm support while still being comfortable and supportive – which is excellent for those who may suffer from aches and pains when they wake up in the morning!
As well as these core types, there are also air mattresses available too – although they tend to cost more than other options due to the technology used. The good news is that air bed prices have come down significantly in recent years – so it's worth considering an inflatable mattress if you're on a limited budget.
Adjustable Bases:
If you're looking for an item that provides long-term support, it's worth considering something like a divan base with built-in electric motors that allow you to adjust the bed. This means you can push a button if you want your feet or head raised!
Pillow-top mattresses:
Pillow-tops are becoming increasingly popular, with many people finding that these additions provide extra support for their joints and muscles – making it easier to wake up refreshed after a good night's sleep. This is particularly true if you sleep on your side or stomach, usually as the pillow top provides additional cushioning.
It's important to remember that you need supportive pillows to get the most out of your mattress, too, so bear this in mind when shopping around for new bedding!
Waterbed Mattresses:
These types of models provide the ultimate level of luxury and comfort as they mold around your frame and offer a different level of support to coil/pocket springs. However, they're typically more expensive than other options – especially if you want a bed with headboard and footboard attachments.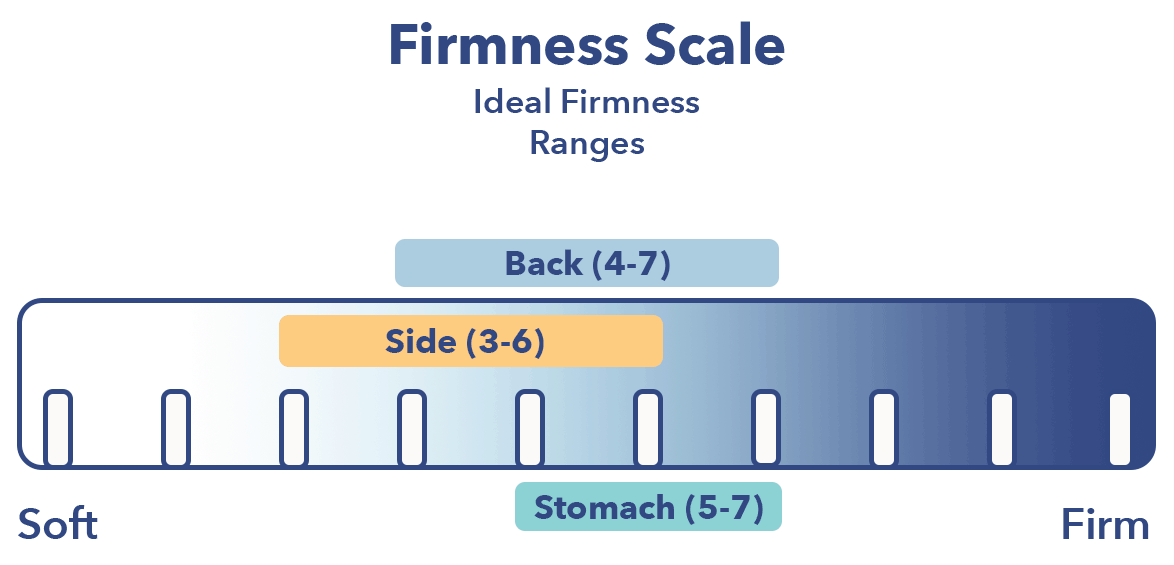 Step 4: Determine Your Ideal Sleeping Position and Firmness Level
It's also worth bearing in mind your preferred sleeping position and how firm you like your mattress, as these factors can impact what type of product will be suitable for you.
For example, those who sleep on their side may prefer a softer bed as this helps provide extra cushioning – whereas those who sleep on their back or stomach are better suited to firmer surfaces that do not sink too much.
1. Back Sleepers:
This position is perfect for those who prefer firmer mattresses as you usually sleep on your back – so it's harder to sink into a mattress and cause discomfort during the night.
2. Side sleepers:
If you sleep on your side, it may be worth considering a softer option as this will help reduce pressure points that commonly occur when lying down.
However, depending on how much you weigh, you may find that even models with soft layers can be too firm – so keep this in mind!
3. Stomach sleepers:
Sleeping flat out on your stomach is not ideal as there isn't enough support for your spine and neck – leading to aches and pains caused by putting too much strain on muscles and joints throughout the night.
4. Combination Sleepers:
If you tend to switch between sleeping positions, then it's worth looking for a mattress that can provide firm, memory foam-style support to make sure both your back and front are comfortable.
Step 5: Consider Your Weight as a Factor
If you're a larger person, it's essential to consider your weight before purchasing new bedding, as this can impact what level of support your mattress will provide.
For example, if you weigh over 16 stone (224 lbs) -or are particularly tall- it's best to opt for a product with double the thickness of foam compared with others who weigh less than this amount.
This is because firm models may not support your frame correctly – resulting in an uncomfortable night's sleep which could even cause aches and pains when you wake up!
Body Types
If you're on the heavier side, then it's essential to keep in mind your body type when selecting new bedding too.
For example, if you have a bigger frame, it may be worth opting for thicker pocket spring models as this will provide better support – especially around the hips and lower back.

How to Choose a Mattress for a Child
If you're shopping for a new bed for your son or daughter, then it's important to remember that children are not made of the same materials as adults.
As they grow rapidly, their bones and muscles need to be supported in specific ways – which is why it's worth considering different mattress types before browsing shops for kid's mattresses online!
For example, memory foam-style products are ideal because they provide plenty of support without sinking too much, damaging growing joints. Similarly, coil/pocket spring beds are suitable for children who weigh less than 30 kg (66 lbs), but larger models will likely sink too much and won't provide enough support.
It's also worth remembering that child safety should be considered when choosing a mattress for your little one – with most products featuring anti-allergy, waterproof coatings, and fire-retardant materials, which are ideal if you have children who are still learning how to stay safe.
It's worth bearing in mind that most retailers offer either free or discounted delivery on kid's mattresses, too – so make sure to consider extra savings before making a purchase. If you're struggling to find the right product for your son or daughter, then it may be worth checking out our range of kids' bedding online today!
How to Choose a Crib Mattress
If you're looking for a new mattress to fit your child's crib, then it's essential to consider how much support the product needs to provide. For example, suppose you have one of our versatile cot beds or junior beds with adjustable bases. In that case, it may be worth opting for a suitable model for children weighing up to 30 kg (66 lbs) – meaning that there are no fragile borders that can easily break.
As well as this, many products feature water-resistant layers and anti-allergy properties – making them ideal options for homes with little ones who suffer from respiratory problems or allergies caused by dust mites.
It's also worth considering the amount of space in your child's room before choosing bedding because smaller models will likely be more suitable for narrow rooms with little storage space.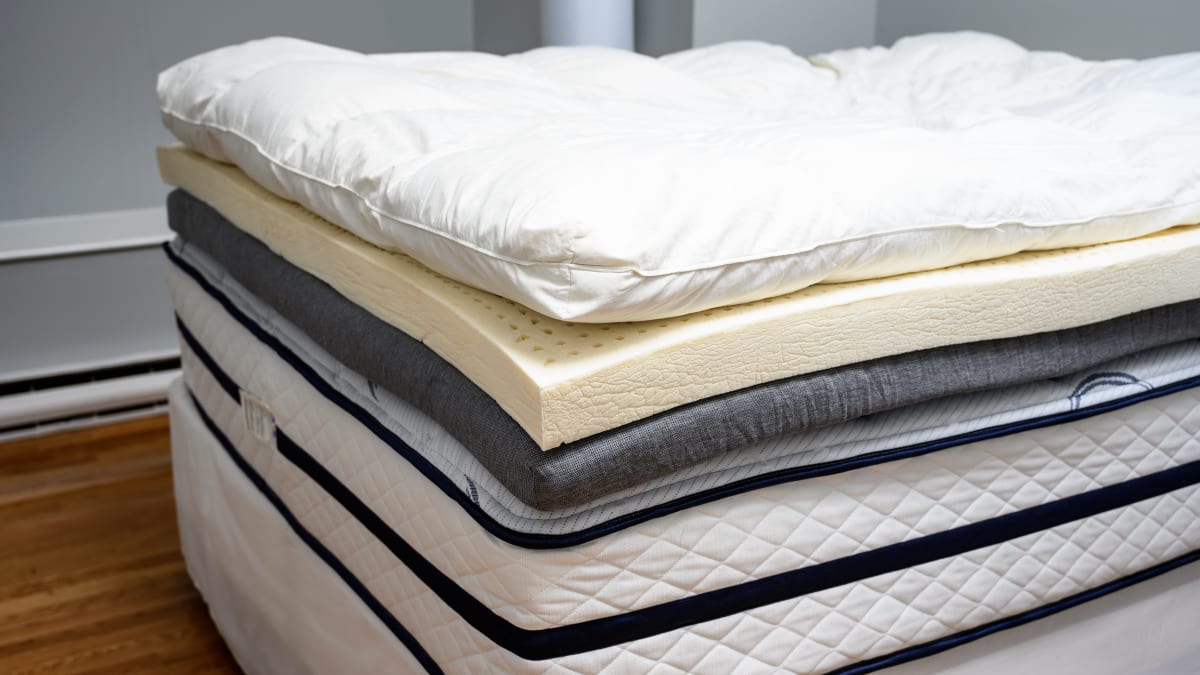 How to Choose a Mattress Topper
If you're looking to add a bit extra comfort to your mattress without spending too much money, then it's worth checking out mattress toppers before making purchases. These products can be placed on top of the surface to improve firmness and help relieve aches and pains – especially in areas like the lower back.
For example, memory foam-style products are ideal because they mold around the body for complete support – while latex models provide an extra level of firmness that many people find more comfortable than standard coil mattresses.
It's also worth considering how warm you sleep throughout the night before choosing bedding because toppers made from wool fabric will naturally regulate temperature better than others.
When should I change my mattress?
After a certain amount of time – usually around eight years – it's worth thinking about changing your mattress. This is because the materials inside will eventually lose their firmness and won't provide the same level of support as they once did.
If you are having issues sleeping through the night or waking up with an aching back, it may be worth checking whether your bed needs replacing.
Typically, this should only be done every 10-15 years, so before making any changes speak to family members to see if someone else in your household might benefit from a new bed too!
Where should I shop for mattresses?
There are plenty of different places to purchase beds online today, but it's essential to think about where you're going to get a good deal.
It's worth noting that big chain retailers typically offer better deals because they can cut costs by using the same mattresses across multiple stores – while specialist mattress firms may have higher prices because of added overhead costs.
As well as this, it would help if you thought about whether you want to pay for delivery or collect your product from a store in person. You can usually choose how quickly you receive your goods after making purchases, but it may be worth considering standard free deliveries if you need your bedding soon.
It's also worth checking return policies and a trial period before buying products too, especially if you're looking to make large orders which include a variety of different items – with many online retailers offering up to 30 days to change your mind and get your money back.
How big should my mattress be?
If you're struggling to find a mattress that is the perfect size for your bed frame, then it's essential to think about whether you can add extra support in other ways. For example, many people like to add a mattress protector or special sheets which provide additional cushioning and support – while others prefer to plump up their mattresses with something like memory foam instead.
It's also worth checking the size of bedding before making purchases because some products feature specific designs for single or double beds – meaning that customers will need to make sure they've got enough space for larger models too!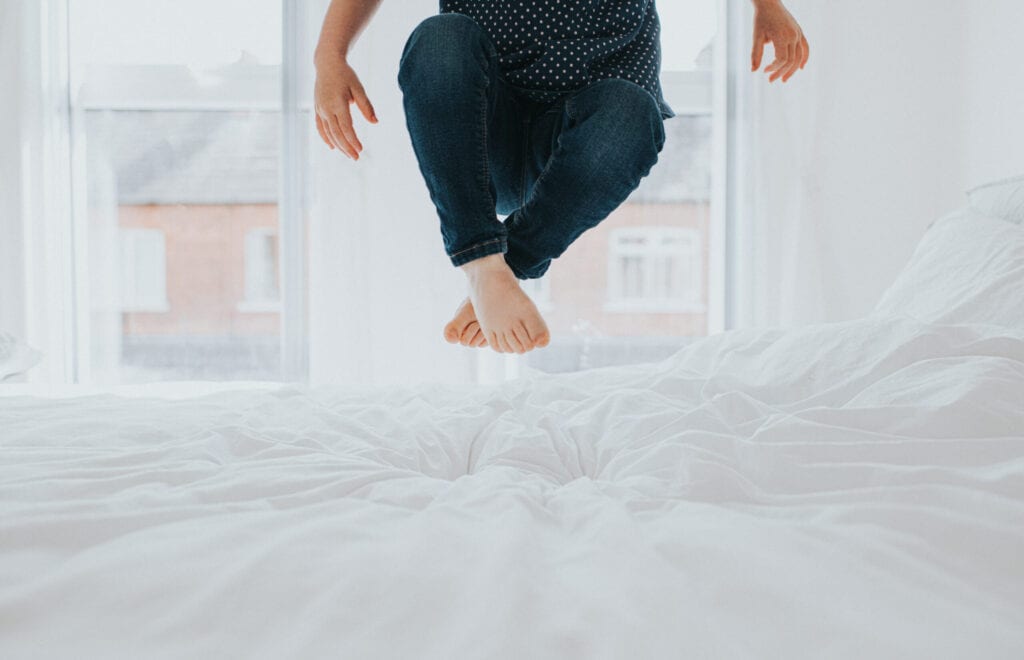 Should I try before I buy?
If you want to make sure that you're buying the best mattress for your needs, it's advisable to try out different products before making purchases.
It's worth noting that while most bedding is easy to purchase online, many retailers will allow customers to return their goods if they are not completely satisfied – which means you should look for platforms that offer great deals and have good customer service so you can get a refund or change your choice if required.
Can I still buy old-fashioned beds?
While more people are turning towards modern-day technology for things like washing machines and cookers, some older models are still available today. For example, classic wooden beds are usually built with strength in mind – providing durable frames which last decades and provide plenty of support.
However, it's worth noting that not all bedding is suitable for everyone. It would help if you didn't necessarily go for styles that don't fit your tastes or needs because they may be uncomfortable to sleep on.
If you can find a great deal on an old-fashioned design, then it might be worth speaking with family members to see who would like the item as a gift!
Should I buy a soft, medium, or firm mattress?
To ensure that you get a mattress suitable for your personal needs, it's essential to think about what kind of bedding you're going to prefer. For example, the soft mattress tends to have a less dense material and offers excellent motion relief – which means that they can be easier on the joints but don't provide as much support for larger people or those who move around a lot overnight.
In contrast, firm models tend to have denser materials and more springs, providing additional support for all types of customers – including those who need their bedding to help with back problems or other medical conditions.
Worried about buying a faulty mattress?
If you're struggling to find a good quality bed for sale online, it's often worth speaking with friends and family members who may have already made purchases from certain retailers or websites.
In addition, you should think about whether the retailer has been covered in the news for offering faulty goods before making purchases – as this can help you avoid uncomfortable situations that could leave your bank account suffering!
Are there any amazing discounts which I can find online?
While many people choose to look for mattress sales when they want to save money on their next purchase, it's also worth checking out other sources of savings too. For example, some retailers will offer direct deals with credit card companies which allow customers to get points for their purchases – meaning that they can use the rewards they've earned to lower the price of future deals in the future.
Also, considering buying a used old-fashioned bed is another great way to save money in this scenario and if you're willing and able to build your own design then it's usually worth checking out local markets or looking online for inspiration.
What else should I think about when purchasing a mattress UK?
There are several other things that you'll need to think about before making a purchase such as brands, durability, materials, and previous experiences with similar products.
For example, some retailers will only sell specific styles made by certain companies – so you might want to choose one suited to your needs instead of just going for the cheapest option.
In addition, you should check that your measurements are correct before making purchases – in order to avoid any issues with the size of your new bed when it arrives at home.
It's also worth checking reviews online if you can find them for extra peace of mind and remember that customer service is always available in the event of any problems.
How to pick the right support?
When you're purchasing a new mattress, it's important to think about what sort of support you need too! As you are likely aware, there are no standard models available – so don't assume that all are comfortable or fit for purpose.
If you have back problems then you may want to look for something with extra mattress firmness; alternatively, if you find yourself frequently tossing and turning at night then a softer mattress might be more suitable. Just remember that everyone has different tastes, so try not to compare your options with others – instead make sure the one your choose suits your preferences.
If your sleep position is prone to change over time then it's recommended that you choose a bed that can offer you varying levels of firmness; this will help to ensure that your body remains contoured regardless of whether you're sleeping on your back, front or side.
When it comes to nesting, the general advice is to look for medium-firm mattresses- although if you're unsure then it's best to get in touch with a customer service representative too.
Do some mattresses require a certain type of bed base?
Some brands will only be designed to work with certain types of bed frames – so it's a good idea to look at what the retailer states before making a purchase.
However, it's worth noting that some beds can adapt to suit most types of bedding and may also come with instructions on how to make them suitable for specific styles.
Also, if you don't have a large budget then purchasing an old-fashioned mattress might be the best way for you like this kind of model does not require any additional accessories or parts in order to function properly.
Wooden frame:
If you're buying a wooden bed, the most suitable choice is likely to be an old-fashioned mattress.
Generally speaking, these types of models are sturdier and more durable – but they can also be harder to move around in comparison with other styles.
Futon:
Futons are Japanese in design and tend to function as sofa beds or couches that can be turned into mattresses when they are needed for sleeping purposes.
Although they may not require any additional accessories, futon mattresses can often be difficult to fit on some frames so it's important to consider the measurements before making purchases.
Metal frame:
Metal bedding tends to have a sleek appearance which makes them ideal for use in modern homes – but when combined with an old-fashioned mattress, it can be difficult to fold out.
In some cases, the weight involved could cause some problems for older people or those with lower limb problems as it requires a certain amount of effort to make them ready for use.
Linen:
Although linen beds are traditionally seen as quite old-fashioned nowadays, this style is often cheaper than other models and more durable too – making them perfect for young children or those who suffer from allergies more regularly.
Mattresses that match this kind of frame tend to have a very plain design that matches their simple aesthetic but can be equally as comfortable as any other model on the market!
Do all mattresses need turning?
There are several benefits of turning your mattress and it's especially important to do this if you're using an old-fashioned design as their style does not offer the same level of airflow as other types.
However, mattresses will also benefit from regular turning as this ensures that they wear down even and equally as distributing pressure throughout the bedding for a more comfortable experience.
Generally speaking, mattresses should be turned at least once per month – with some recommending turning them twice over the course of each year too. This is particularly useful during the winter months when humidity levels tend to decrease and cold air can seep into gaps and cause problems.
It's also worth remembering that most modern styles don't require any additional maintenance in terms of turning so you don't need to worry about having to complete this task.
How important is the warranty?
The warranty that comes with any mattress is likely to vary depending on the retailer and the company in question. However, you should always expect at least a two-year guarantee when buying an old-fashioned design as these are usually sturdier than other styles – but it's important to remember that this may not be valid if you've used it in an incorrect manner or for different reasons.
Generally speaking, most brands will offer the same product warranty across their entire range – so if one bed has a five-year warranty then all of them will have this level of coverage too.
Of course, some companies might only offer 30-day refunds in comparison with others that accept returns within 90 days – but whenever possible, consider looking for a mattress that offers a longer guarantee period to give you a greater sense of peace of mind.
In terms of protection, all products should come with some form of safety certification from an independent organization – which means that it's well-made and designed as a safe product for use as a mattress.
In addition to this, look out for any warnings or advice found in the owner's manual as this is going to provide invaluable information about how to take care of your bedding and what you can do if anything goes wrong.
How much do I need to spend?
As you are likely to be aware, there are several types of mattresses available on the market and these will all have a different price point too. If you're struggling financially then it might be worth looking for older styles that are made from natural fibers – which tend to be cheaper than other materials that have been designed in recent years.
Generally speaking, it's best to double-check how much money you have to spend before purchasing any bedding sets as this could prevent financial issues later on.
However, if you find yourself with more cash to spare then selecting one of the newer models may well be worthwhile too!
One thing you should always bear in mind is that cheap bedding doesn't mean low-quality and vice versa; some products offer great value for money whereas others are overpriced. In order to make sure you get a product that suits your budget, try checking the owner's manual or getting in touch with a customer service representative by phone or email too.
What is bed-in-a-box?
The term bed-in-a-box is used to identify a style of mattress that has been compressed and vacuum sealed in order to make it easier for delivery. This means you can expect your product to take around 48 hours before it finally takes shape once it's arrived at your home – but this isn't the only benefit available. On top of being lightweight, all products within this market are designed in order to be easy to maintain too.
Caring for my mattress
It's important to take care of your mattress as this will make it last for several years; not only that but it'll also ensure that you're always sleeping on a comfortable surface night after night. When caring for your bedding, the main thing you need to do is protect it against spills and stains as liquids can seep into gaps in the fabric and cause problems later on.
If you find that these issues are occurring then there are steps you can take to avoid potential problems – such as making sure any items placed on top of your mattress cannot fall or spill onto it. Other than this, be sure to vacuum the exterior of your bed regularly to remove dust particles, and remember never to eat food in bed too!
Every so often, you might want to rotate your bed so that it wears evenly – but only if this is recommended by the manufacturer as some models are not designed for this. And remember, mattresses should never be placed in direct sunlight because this could cause damage over the long term!
As you can see, caring for your mattress doesn't have to be hard or time-consuming; just follow these simple tips and you'll always have clean bedding set at the ready.
What's the best way to clean my mattress?
If you find yourself with dirty bedding then there are steps you can take to remove stains without having to leave home too – which means no more canceling social events whenever mess occurs! One idea is to spot treat any stains using a soft cloth and warm water; although you should never rub the area because this could cause further damage.
If you do need to clean the entire mattress then it may be best to book an appointment with a dry cleaner – or simply take it into your local launderette!
If you're wondering what sort of products you can use, there are lots of items available that specifically target bedding; these will vary in price too so make sure you pick something suitable for your budget. In most cases, only general soap powder is needed in order to remove tough stains and dirt from fabric and fibers – but if marks remain after cleaning, don't worry as they will fade over time.
Please note: Don't use bleach when washing your mattress as this could cause damage.
Conclusion
Although mattresses can be expensive, it's definitely worth buying a top-quality product to ensure safety and comfort.
However, if you need to save money then there are ways you can avoid paying over the odds for bedding sets – such as choosing models that come with natural fabrics or opting for used items instead.
Also, when caring for your mattress try protecting it against spills and stains; this will prevent the mess from seeping into fibers where it might be difficult to remove later on. Finally, cleaning up any mess is straightforward so don't worry about ruining your best sheets or duvet covers!